Here we go again with another round of second issues! Let's dive right in!
Batwoman #2
Written by J. H. Williams III & W. Haden Blackman, art by Williams III
The long-awaited
Batwoman
#1 was the most gorgeous comic published last month, and it remains so with this issue. Agent Chase begins her search for Batwoman's true identity, and the Weeping Woman claims another victim. Meanwhile, Kate and Maggie finally have their first date, and Batwoman mulls over Batman's invitation to join his Batman Inc. initiative. Williams's amazing art and page layouts guide us through, and the issue is more than the sum of its parts. This is just a damn good comic. (And if you still haven't read
Elegy
yet, what the hell? You've had another whole month now! Get to it!)
My score:

Demon Knights #2
Written by Paul Cornell, Pencilled by Diogenes Neves, Inked by Oclair Albert
Rhyming demons! Knights in drag! Fire-breathing dinosaurs! Towering amazons! A guy who looks like a refugee from
Assassin's Creed
!
Demon Knights
has everything you could want from a Dark Ages adventure. This issue picks up right where we left off last month, with the tavern under attack by the wicked queen's dragons. A bloodbath ensues, accompanied by an appropriate amount of destruction. We're still only gradually getting to know many of the characters, as squeezing in a lot of characterization is tough so much is happening. This is a blazingly fun comic all the same. New readers might have to consult Wkipedia to sort out who all the characters are, but it's worth that bit of minor work.
My score:

Green Lantern #2
Written by Geoff Johns, Pencilled by Doug Mahnke, Inked by Christian Alamy & Keith Champagne
As hinted at the end of last issue, Sinestro offers to give Hal exactly what he wants... but there are some serious strings attached. This issue is a tour-de-force for Sinestro, and by the end of the issue, he prepares to deal with the consequences of leaving the depraved band of murderers he assembled into an army on his homeworld. Last issue was good, this one improves on it, and it looks as if things will only get better from here.
My score:

Batman & Robin #2
Written by Peter Tomasi, Pencilled by Patrick Gleason, Inked by Mick Gray
The action takes a backseat this issue, as we focus on the relationship between Bruce and Damian. It's clear that Tomasi has a very good handle on these characters, and we're reminded again of the kind of life Damian led before his father found out about his existence. The mysterious killer who murdered Batman's Russian operative last issue returns, and we get some tantalizing hints about exactly who he is. All this, and an addition to the Bat-family! This is a damn solid issue, and I can't wait to see where things go from here.
My score:

Batgirl #2
Written by Gail Simone, Pencilled by Ardian Syaf, Inked by Vicente Cifuentes
Maintaining last issue's momentum, Batgirl goes after the Mirror, and now has an angry cop bent on bringing her in after what happened in the hospital last issue. We get another cryptic hint about exactly how Barbara regained the use of her legs, and she discovers who the mirror actually is. This is a good issue, but it still feels as if this series hasn't quite hit its stride just yet. Hopefully things will "click" soon, but it's still enjoyable in the meantime.
My score:

Frankenstein: Agent of SHADE #2
Written by Jeff Lemire, Art by Alberto Ponticelli
This issue gives us the origin of Nina Mazursky, the Gill Woman, as Frankenstein and his team learn of the horrific past of the town that has become overrun by the extraterrestrial beasts. Although Nina is the only member of the team we're given any background on, they all seem pretty clearly defined characters; Lemire does a good job of exposing their personalities through their relatively small amount of dialogue. This issue is lots of fun, just like the debut issue. This is one of the new series that deserves a bigger audience; hopefully it'll be around for a long time to come.
My score:

Superboy #2
Written by Scott Lobdell, Pencilled by RE. B. Silva, Inked by Rob Lean
This issue sees Superboy sent on his first mission, accompanied by Rose Wilson as his handler. There's a lot of action and some explanation about one of Superboy's powers, and another hint about the full capabilities of his redheaded scientist friend. It's a decent issue, but I'm still not feeling any real urge to come back next month. This may be it for me with this series.
My score: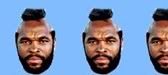 That's it for today! C'mon back tomorrow for the rest!