One year ago:
The Comedy of Terrors
Happy birthday to John Lennon!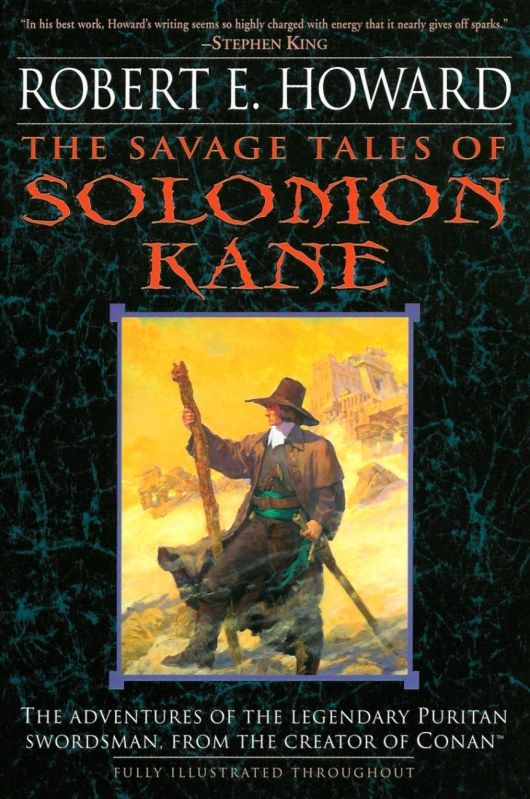 Author Robert E. Howard is best known for his creation of the heroic fantasy genre and its greatest hero, Conan the barbarian. However, he created dozens of characters in his short career, and one of the most beloved is Solomon Kane. Kane is a Puritan adventurer who traveled Europe and parts of Africa, rooting out evil and corruption, and meting out justice. He sees himself as doing god's will, eradicating the malevolent forces that inhabit the dark places of the world.
The volume
The Savage Tales of Solomon Kane
from Del Rey includes everything REH wrote of the character, including fragments and scraps of stories that he never finished. It's also got some great art from Gary Gianni. I've selected the short story The Rattle of Bones because it serves as an excellent entry point for new readers; it's short and concise, yet delivers a chilling adventure that presents a very accurate picture of what Solomon Kane stories are like.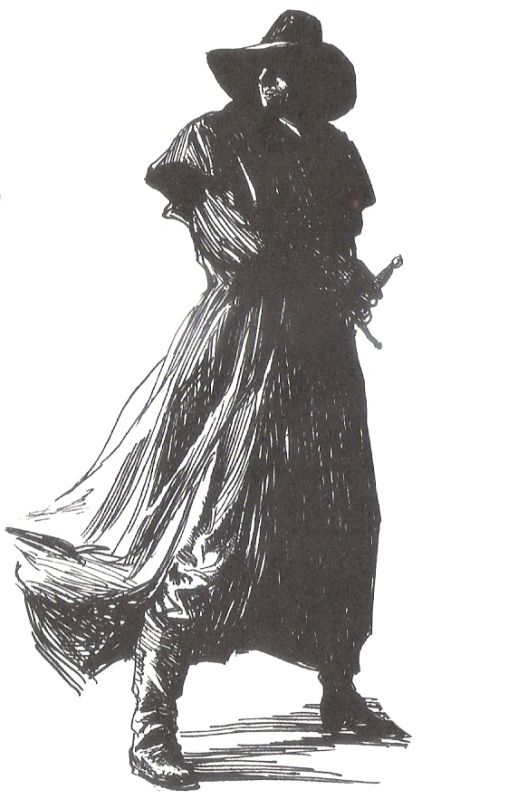 The story begins as Kane arrives at a forbidding inn in the middle of a dark forest as night falls. Arriving with him is Gaston L'Armon, who he has met on the road. The malicious innkeeper lets them in, but only grudgingly agrees to let them stay the night. When shown to their room, Kane remarks that he is sure he has seen his traveling companion somewhere before, but he can't place him just yet. The door and doorjamb have notches for a bar to secure the room, but there is no bar. They set out to explore a bit to find a bar or something similar to use; in the course of their exploration, they discover a dusty skeleton chained to the floor, its skull cleft by what must have been a very powerful blow. Things immediately get even more interesting...
REH's style of writing is energetic and fast-paced, and the man writes action scenes far better than anyone else whose work I've read. Although his work is from the 1920s and 1930s, his dynamic style of writing prevents his stories from feeling dated. A few of these Solomon Kane tales rank among his best work, and this volume is an excellent entry point to REH's body of work in general. As a neat bonus, the book also includes H.P. Lovecraft's tribute to the memory of his peer and friend. The Solomon Kane saga makes for very compelling reading, and it's suitable for your Halloween reading list, as well.