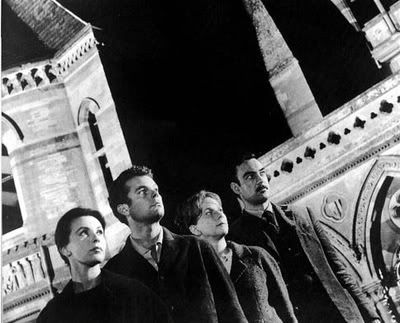 Today, we'll be looking at one of the most highly-regarded ghost stories ever committed to film, 1963's
The Haunting
.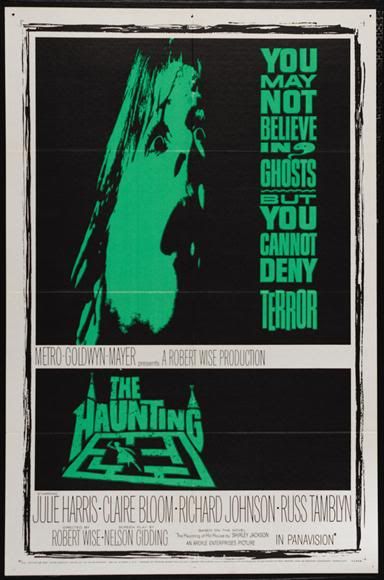 Dr.Markway (
Richard Johnson
) rents New England estate Hill House to conduct paranormal studies on the premises. Hill House has quite a sinister background, and is supposed to be haunted in the extreme. Joining Markway are Luke Sanderson(
Russ Tamblyn
), who is in line to inherit the estate, Eleanor Lance(
Julie Harris
), and Theodora(
Claire Bloom
), both of whom have had some prior experience with the paranormal.
The extremely sheltered Eleanor quickly becomes the focus of the supernatural activity in the house, and she finds herself enjoying the attention despite her fear. After Dr. Markway's skeptical wife Grace (
Lois Maxwell
) arrives to persuade her husband to abandon his studies, the endgame begins.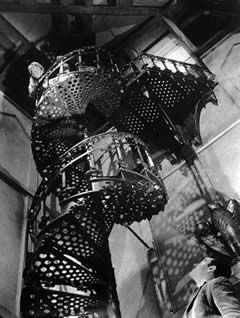 The performances are excellent across the board. With the film relying so heavily on the interactions and conversations between these characters, as well as Elanor's inner monologue, it was absolutely crucial that each part be cast properly. None of the actors disappoint.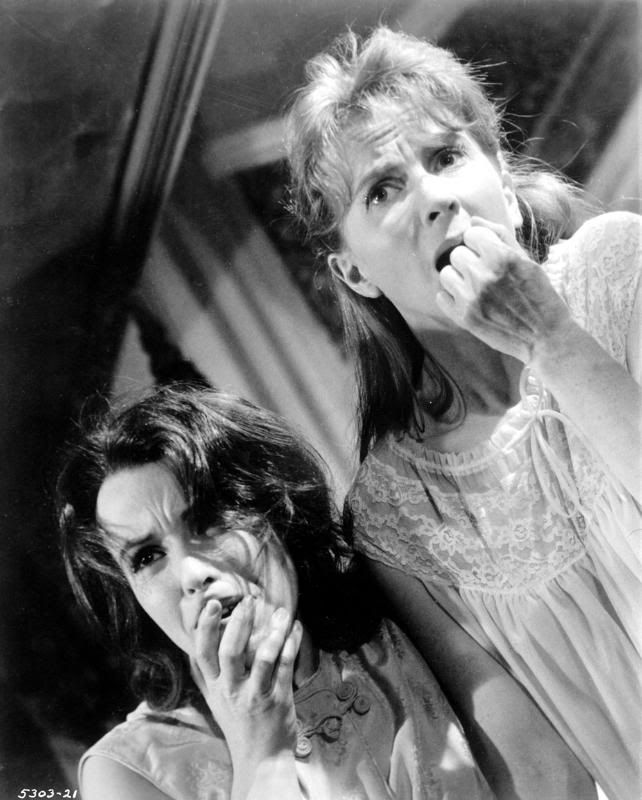 Ettington Hall in England was chosen as the exterior of Hill House, and it is a perfect choice. The forboding look of the mansion sets the appropriate mood immediately, and the fact that Ettington Hall itself is supposed to be haunted certainly doesn't hurt! The sets are remarkable, meshing perfectly with the look of the exterior of the house to create total suspension of disbelief that the group is actually inside a 90 year-old mansion. The set designs in this film rank among my favorites from any film.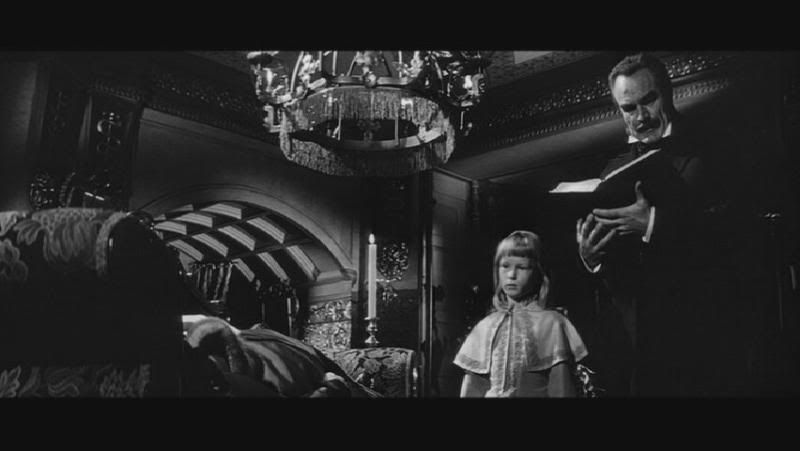 The film was well-recieved upon its release, and its critical praise has only grown since then. Today, it is generally regarded as the pinnacle of the "ghost story" film, and its restraint certainly makes it one of the most subtle horror movies ever made. No ghostly apparitions are shown, and the film does not suffer the least bit for their absence. Director
Robert Wise
expertly paces the film, gradually creating the atmosphere and building the tension, delivering a most satisfying viewing experience. For an expertly-crafted haunted house story, you really can't do any better than
The Haunting
.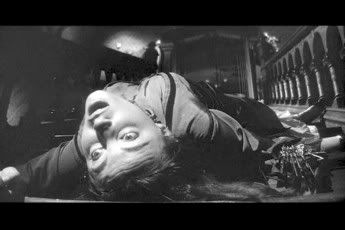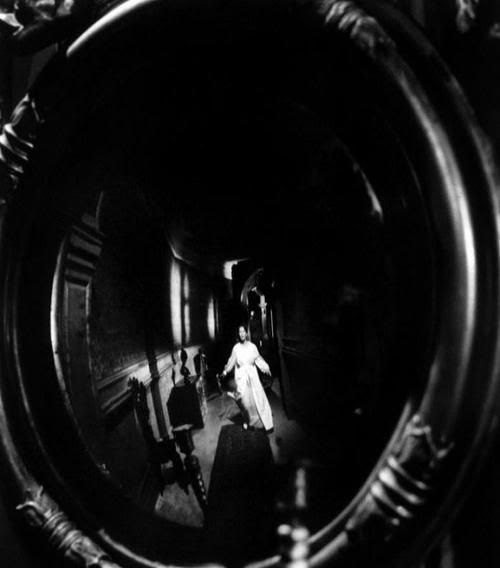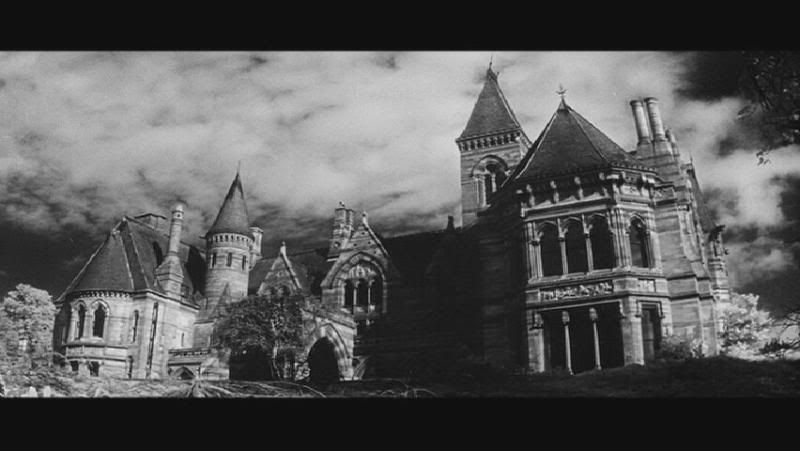 Ettington Hall then...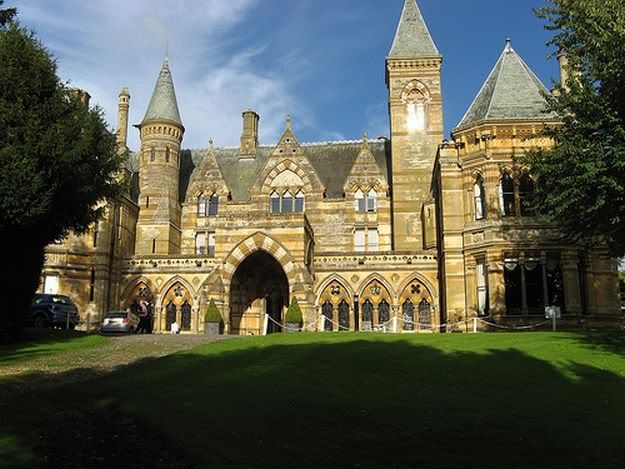 ... and now!